Sometimes hardware is too old to keep maintaining. Replacing your garage door or garage opener is a viable alternative to continually repairing an old and worn down system. Sometimes the panels are worn down and bent out of proper functionality, or the opener is not repairable, but also highly impractical to replace compared to getting a new installation. Replacing the door can truly be a challenge for the homeowner. If you're not sure how to do it, call us right away and get help from professionals.
Garage Door Replacement Made Easy
We help our customers decide whether replacing the door is the best call for their budget. If upon inspection, we conclude that your door is broken beyond repair or simply not worth the costs of maintenance, we'll instruct you to consider a replacement.
If you'd like, we will show you some doors we had good experiences with, and help you choose one from a reliable manufacturer. There are many types and many materials available, but depending on your requirements, we can narrow down the list of options for you down to the best ones.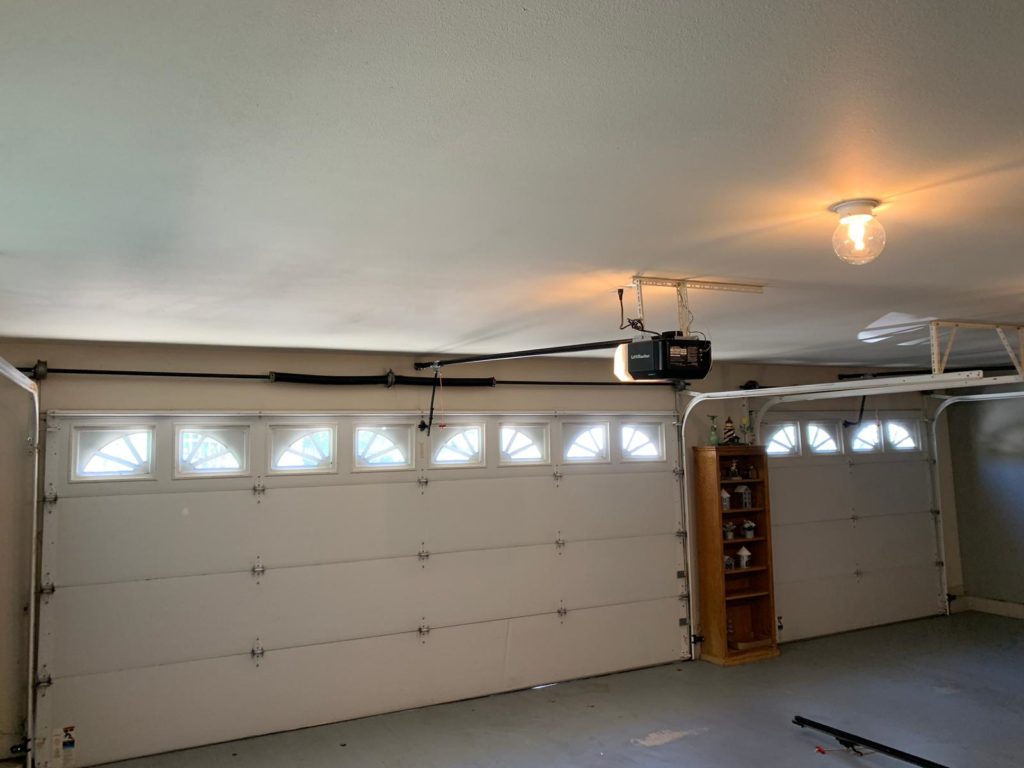 Benefits of Getting a New Garage Door
With a new and modern door installation comes a set of benefits for functionality, aesthetics, and saving money. We have outlined some of the most valuable benefits of getting a door replacement. The value reflects in both financial and functional value when you go with the right door.
Increased Value
Replacing your door will raise the value of your property much more than the door is worth by itself. Just the security and insurance of the new door will save you money on repairs, and the appearance will give the façade of the property much more perceived value. With the functionality of the door, it will be delightful to use the garage by any future owner. A good garage door replacement is a cheap high-value investment.
Appearance
Getting a door that matches the garage and surrounding neighbourhood will give your property a renewed appearance. Look for matching colors, materials and design to find the best fit. Even an affordable model can make the property look more luxurious. The visual functionality of the opening system is another bonus to appearance, especially if you go with smooth-transitioning openers.
Cooling and Heating Costs
An air-tight replacement will reduce your heating costs by keeping the heat inside the house. Most old garage doors leak warm air and allow cold air to enter. Not only will your bill decrease, but a slightly warmer garage means you'll feel much more comfortable if you have to spend time in it during colder months. Many doors come in insulated variants as well, for even more cost-effectiveness.
Safety of your belongings
Keeping your personal belongings safe from burglary and vandalism is a valuable attribute of sturdy garage doors. Your car will always cost more than your garage door replacement after all. Depending on the area you're in, it's worth considering a heavy-duty model for additional safety. Security systems can fail without electricity, but a good security door works best without power!
Improved Utility
A new door will bring much more utility to your day to day life. Technology continually advances, and new solutions are introduced for garage door openers. Modern doors from leading manufacturers come with a lot of flexibility, meaning you can adjust the opening remote controls to fit your needs. It's worthy to note new doors are made from better material and parts, leading to less frequent corrosion, glitches and breaking.
Ready for your new door? Call us Today!
If you're convinced, let us know, and we will help you make the right choice. Our technicians are available 24/7 and work within your schedule and budget. Make the switch to a new door at any time and get the best replacement service in Ventura CA.