Is your garage door opener giving up on you lately? In case you have noticed a decline in efficiency, occasional jamming or the surface of your door is corroded and damaged, you should call a professional repair service in Ventura CA before issues mount up. We're a certified team for all kinds of repair work, with over two decades of experience. Get your door up and running the same day with our 24/7 support.
We Perform all types of repair on Garage Door Openers
Whatever issue you may face, we're here to help. Below you'll find a comprehensive list of the most common issues you will encounter, and if any other problem is present let us know. Our technicians come prepared with the knowledge, tools, and parts to finish the job quickly and get everything back up and running so you can continue with your day.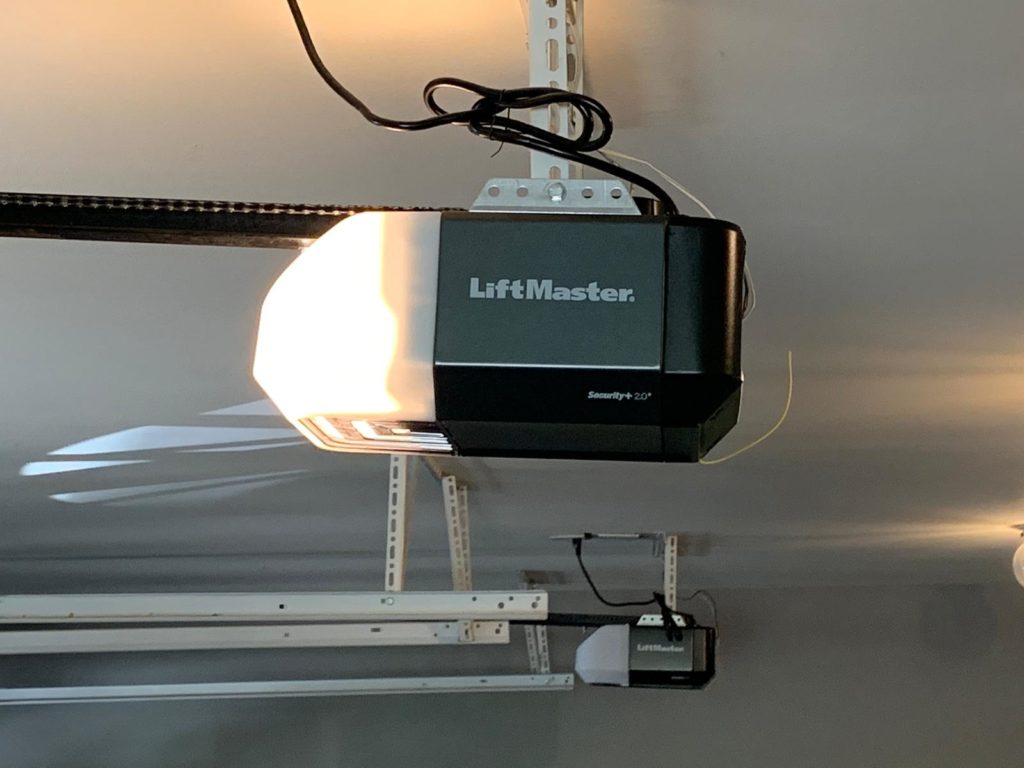 The Most Common Problems with Door Openers
Here's a list of the most common malfunctions you're likely going to experience with your door. If any of these problems show up, give us a call right away for same day repair. We have dealt with hundreds of repairs for each of these issues.
Garage door opener won't work
The most common issue and probably the one you will face the most. Despite being common, our technicians can quickly repair most causes. Often, the opening system needs to be lubricated, or parts need to be put back into their place. You can try to relubricate with door opener spray or any mechanical lubricant.
If this doesn't solve the issue, make sure to call us and have us inspect the opener. A bigger issue is clearly at play, and you should consult professionals before attempting repairs on your own. Our friendly technicians are always available to assist you.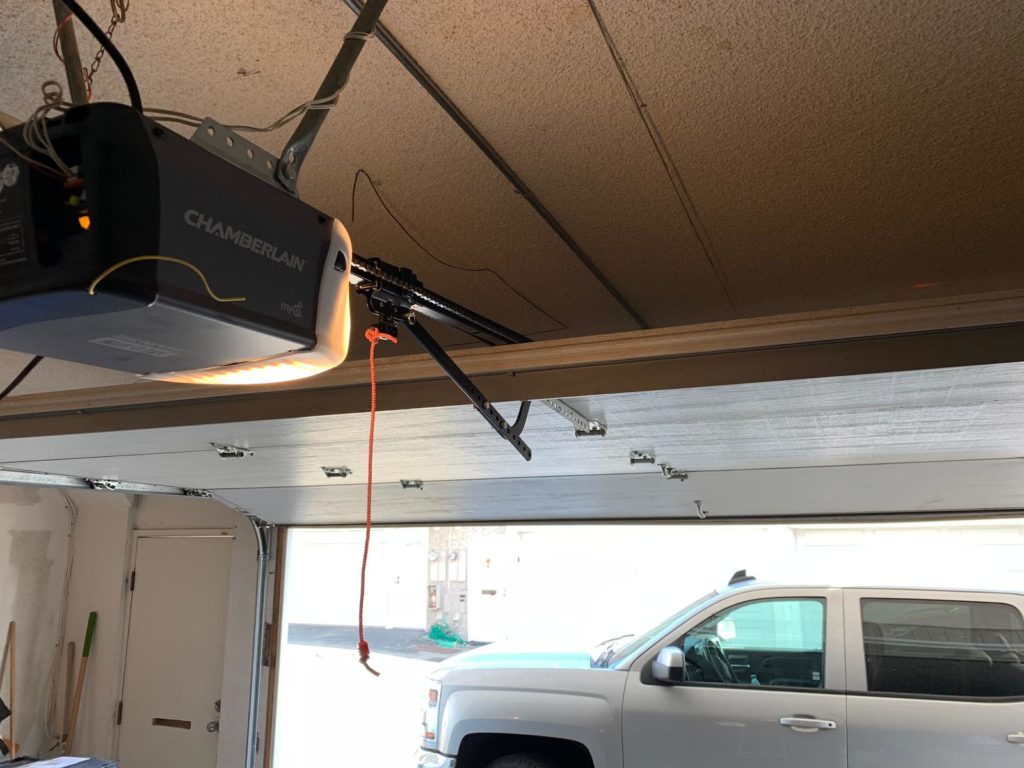 Annoying, grinding noise
Grinding noise is often caused by loose parts or sections that rub off of each other. Lubrication will commonly be enough, but you should have a professional inspect the door to make sure everything is properly aligned and that no tracks or sections popped out of place.
If the noise is coming from the motor or other electrical pulling mechanisms, turn off the door to prevent any parts from frying. It's possible that the rotating components are stuck in place and the motor is at risk of burning out.
Cracks or gaps
Cracks and gaps are common when misalignment happens, or when the frame of your door twists out of place and unstick from the foundation. This is most common with wooden garage doors, but can also happen with metal doors in cases of physical damage or extreme heat.
All cracks and gaps should be sealed with an industry-standard sealant, but only after we have inspected that the door is properly aligned once again. Refitting a door without straightening out the frame will quickly cause the problems to reappear.
Cracked or broken weather sealant
Weather sealant is applied to prevent air and water leaks from happening, as well as reduce street noise. If your sealant is broken or has seams and cracks, it's a good investment to call for a service to reapply it. With proper sealing, you will save money on heating costs, keep water out of your garage, and enjoy a quieter time if you live in a loud area.
Garage door opens a bit then immediately closes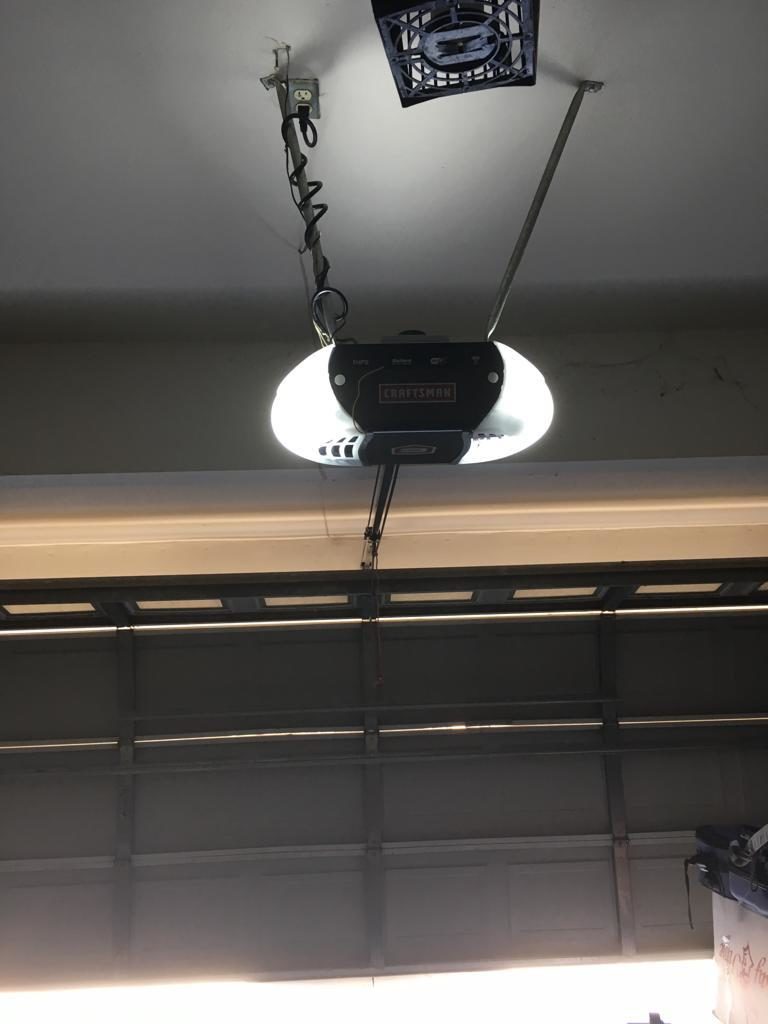 This happens when springs at the top of your door deteriorate and become weak. We recommend having both of your springs replaced at the same time to balance both sides of the door. This will also save on money, as springs are cheaper when bought in a package. Never attempt to repair springs on your own. They can pop out of place and cause severe injuries. Always call a trained professional when it comes to spring repair.
The Door closes then immediately opens
If your door's photo-eye becomes misaligned, they often cause the door to open and close immediately. Photo-eyes are small devices on both sides of the door and serve a safety purpose. A quick inspection can confirm whether they have malfunctioned. We perform inspections and alignment for any photo-eye sensors. In the meantime, turn them off and open your door manually to avoid an accident happening.
Garage door doesn't seal all the way to the bottom
We perform pipe insulations for doors that leave the leftover room at the bottom. Bottom insulation will ensure your garage stays warm, dry and dirt-free.
Garage door remote is broken
Remotes most commonly break due to battery issues. Batteries can run out and leak, causing corrosion and short circuits. In the best-case scenario, replacement batteries will be enough, but in case the remote is broken, we'll help you get it running or find a perfect replacement. In case the same remote cannot be found because manufacturers are out of stock, we will find a different remote and program it to work with your opener.
The garage door opener or operator is unresponsive
An unresponsive operator is indicative of an issue with the photocells. Whether you're using a wall dashboard or a remote, when photo-eyes don't project light, they cause the door to become unresponsive. We have a checklist we perform in these scenarios to find the exact issue. Causes can vary between electrical failures, bad wiring, and photocell failure.
Rust formation
Rust tarnishes the look of your door and also compromises its integrity. Rusty doors become more prone to external elements, dirt, and breaking. It forms when iron parts of the door become exposed to water and air for a prolonged period of time.
If you're looking for rust removal, our team is skilled in dissolving rust deposits and polishing your door.

Preventive measures against rush buildup include regular cleaning and maintenance. Queen offers maintenance and checkup plans to help you manage your door timely and effectively. If you're overwhelmed and overworked, consider letting us help you and take this task off of your shoulders. Call us today and learn more about our repair and maintenance deals.